Our Work
Research & insights
Customer archetype
Brand positioning
Brand messaging
Identity design
Art Direction
Sales Materials
Marketing comps
Packaging direction
Web design
The Challenge
Establishing a new look for a larger audience
Slingshot was launching 4 new and unique 2020 vehicles, each with a specific value proposition, feature set, price point, and goal target consumer. A key hurdle was that to the untrained eye, they looked similar - all the more reason for differentiated product positionings, taglines, and supporting branding and communications. They need to modernize the brand to expand and reach a younger audience.
insight
A Slingshot is more than a vehicle, it's a tribe.
Based on Slingshot's history and capabilities, we established a brand DNA to help guide their brand growth.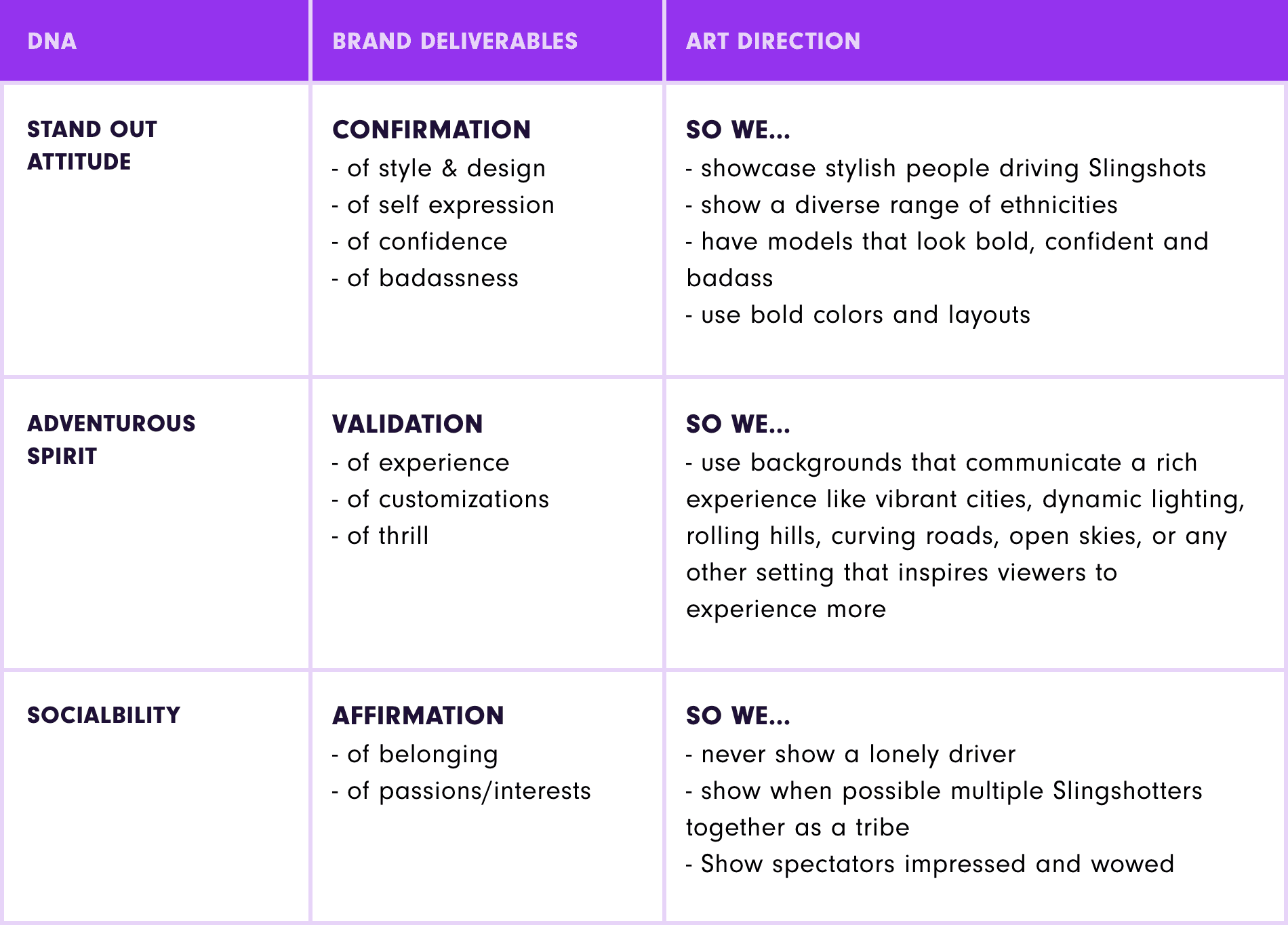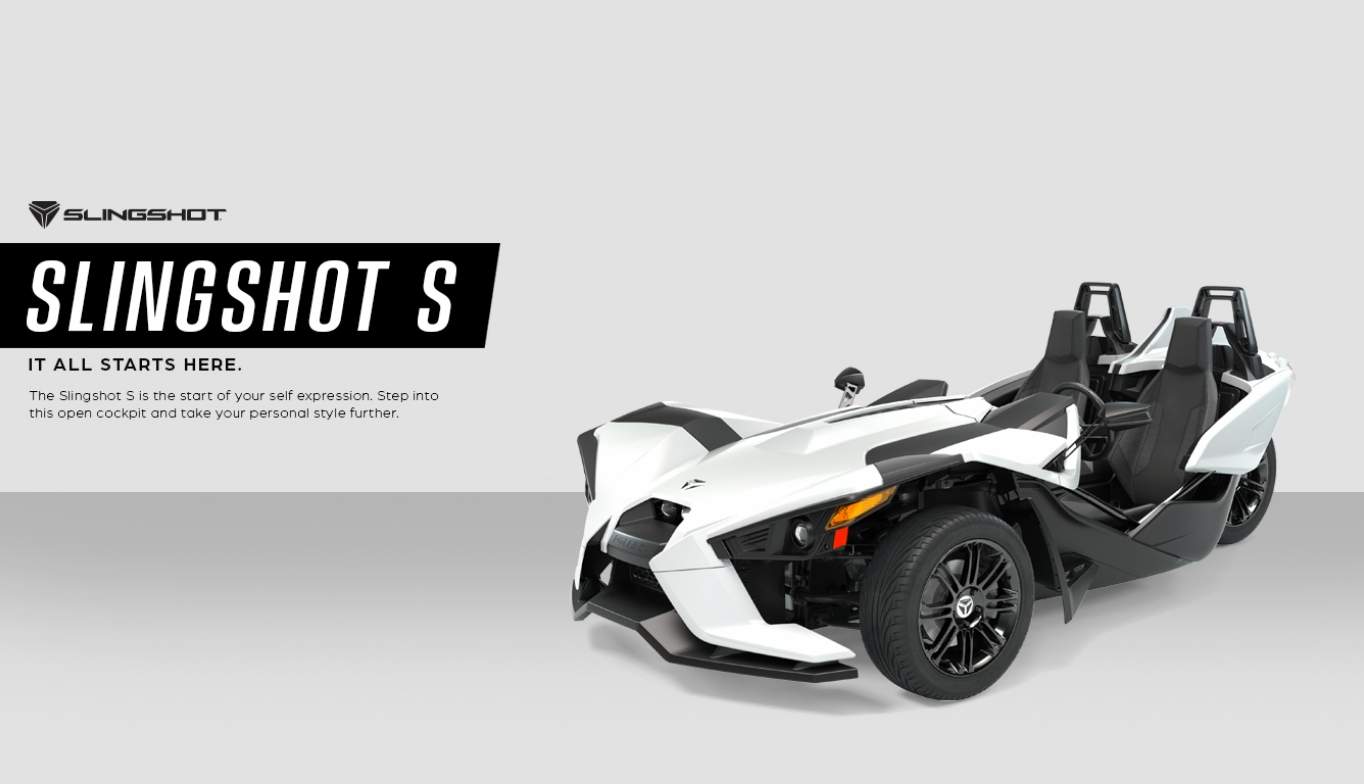 A strategic framework was developed to define and separate each of the Slingshot products.
— Chris Sergeant, GM, Slingshot
"We Are Bill took the time to really understand our Brand and Customers to create assets and branding that enabled clearer and tighter messaging!"