Our Work
Research & insights
Customer archetype
Brand positioning
Brand messaging
Identity design
Art Direction
Sales Materials
Marketing comps
Packaging direction
Web design
The Challenge
Expanding access to financial independence.
The Finance Super App, M1, needed a clear story and cohesive brand identity to go to the next level. We worked with them to understand who their consumer is and translate those insights into a new web experience and consistent brand expression.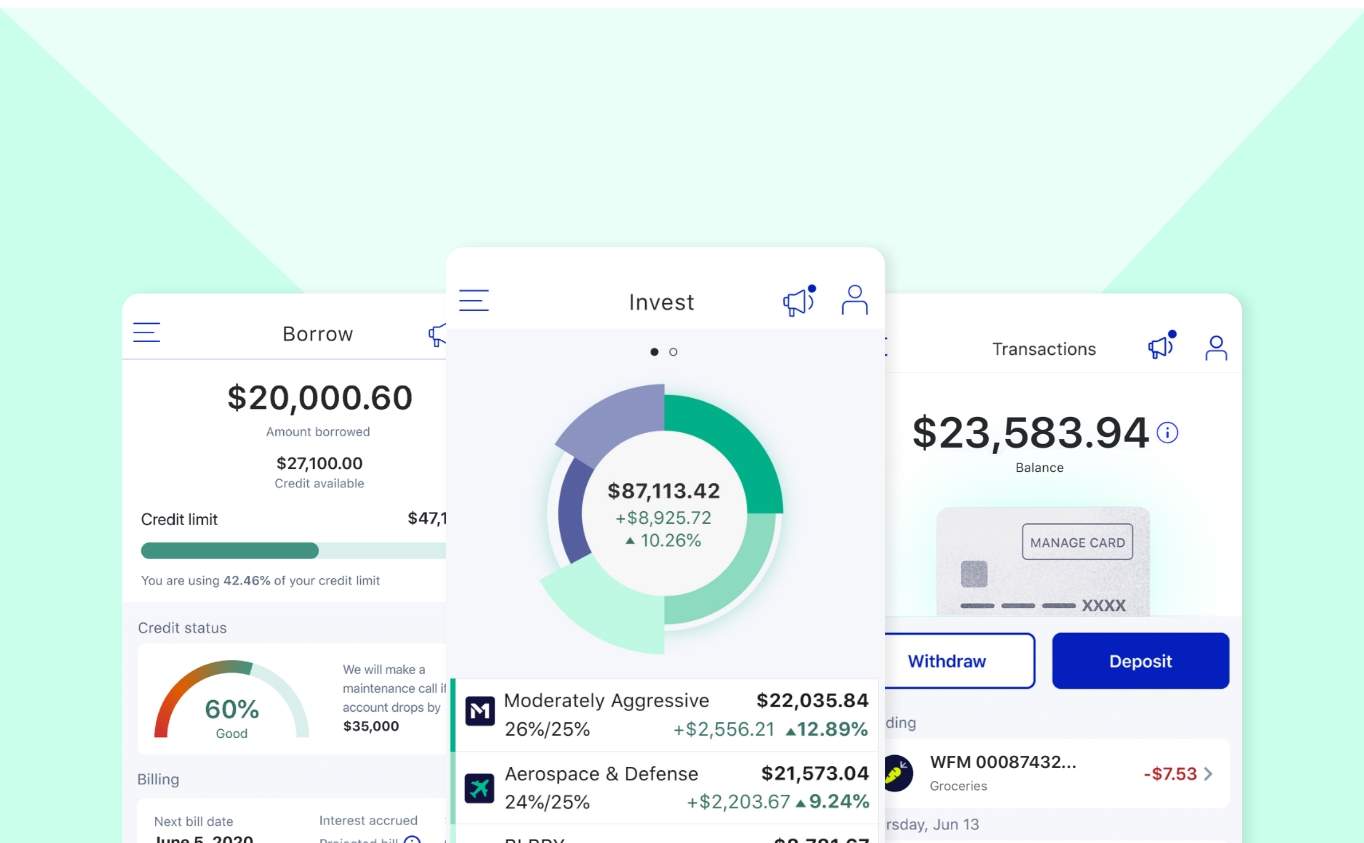 insight
"Wealth" can feel amorphous. M1 has an opportunity to bring it to Earth.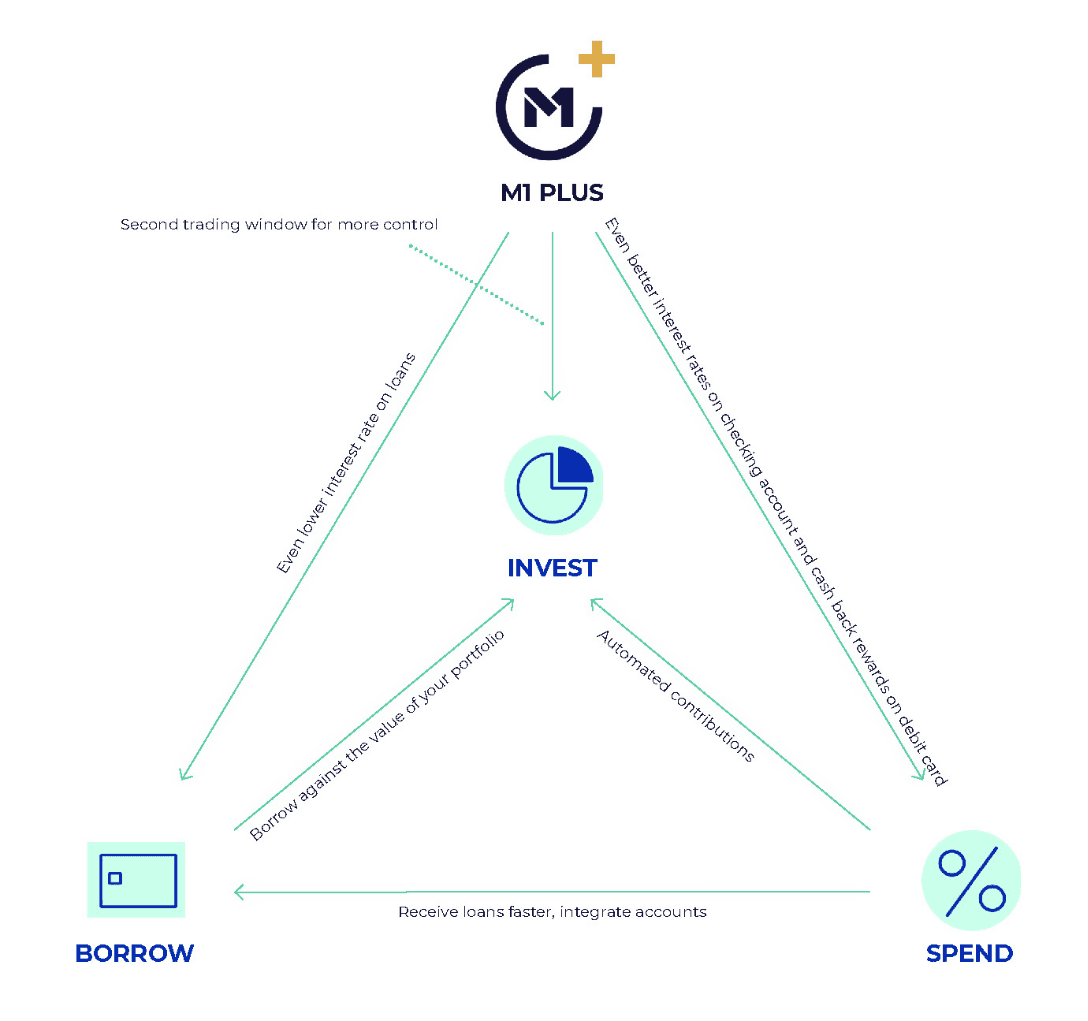 Our strategy clearly articulated how each of the core products interacts with one another.
Scroll over image to see site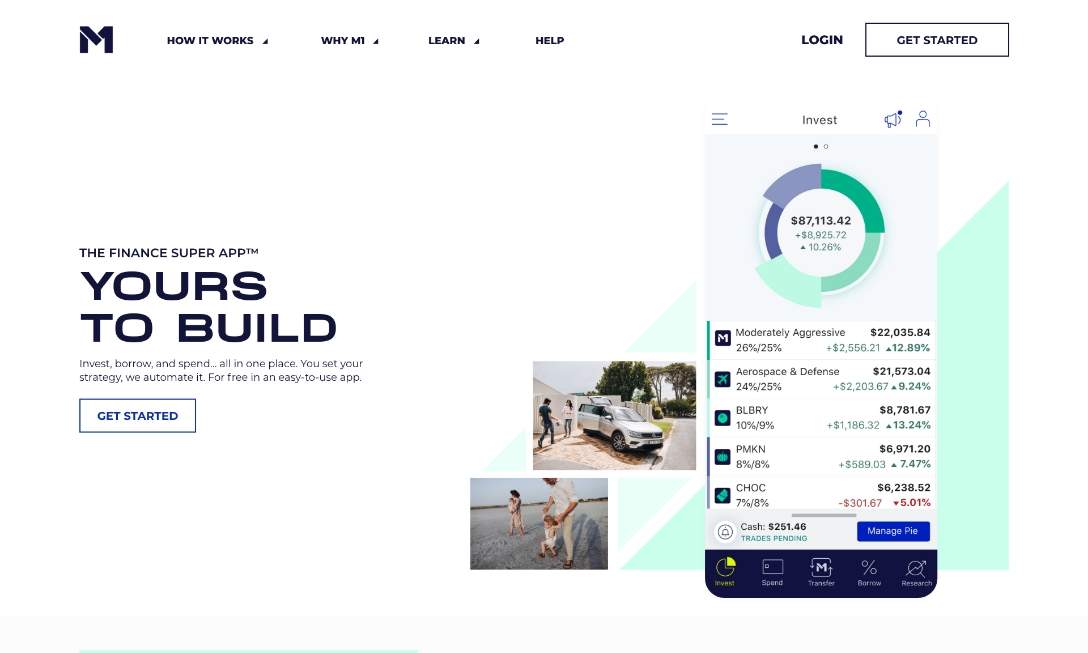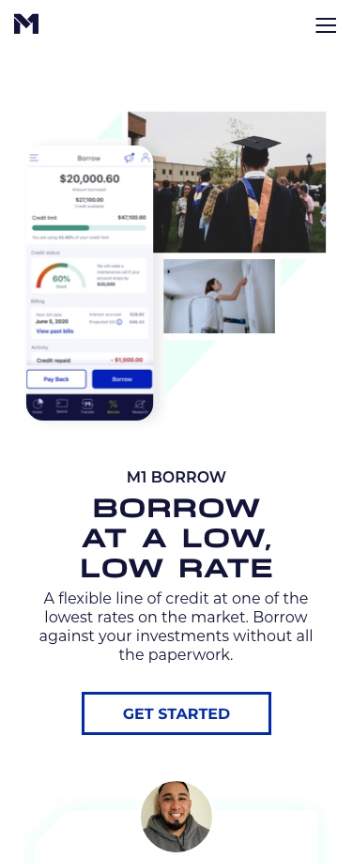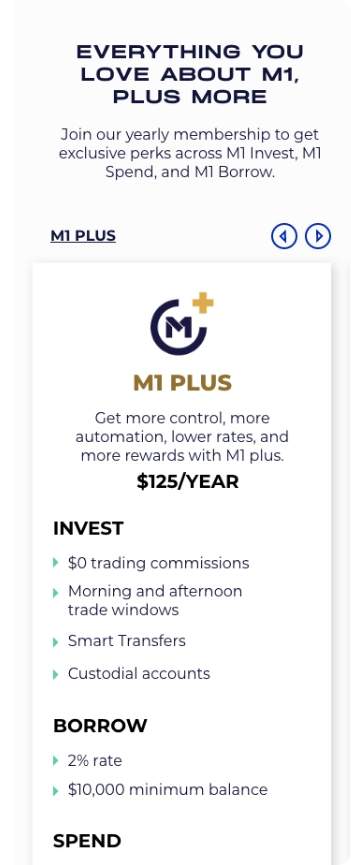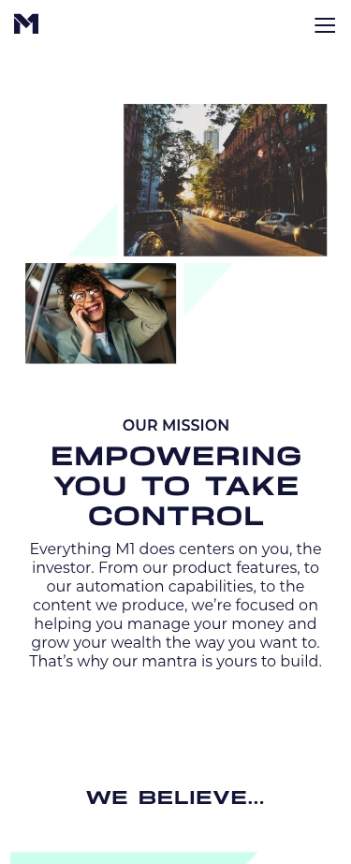 — Bob Armour, CMO, M1
"You created great work for us without any prima donna baggage, without any ego."