Our Work
Research & insights
Customer archetype
Brand positioning
Naming
Brand messaging
Identity design
Art Direction
Sales Materials
Marketing comps
Packaging direction
The Challenge
Turning a technology into a branded platform
AB InBev's One Way Keg (OWK) was struggling in pilot testing. We saw a technology in need of insight and a brand. We built the vision, identity, and story to launch the OWK with ABI companion beers in South America, Europe, Asia, and the US.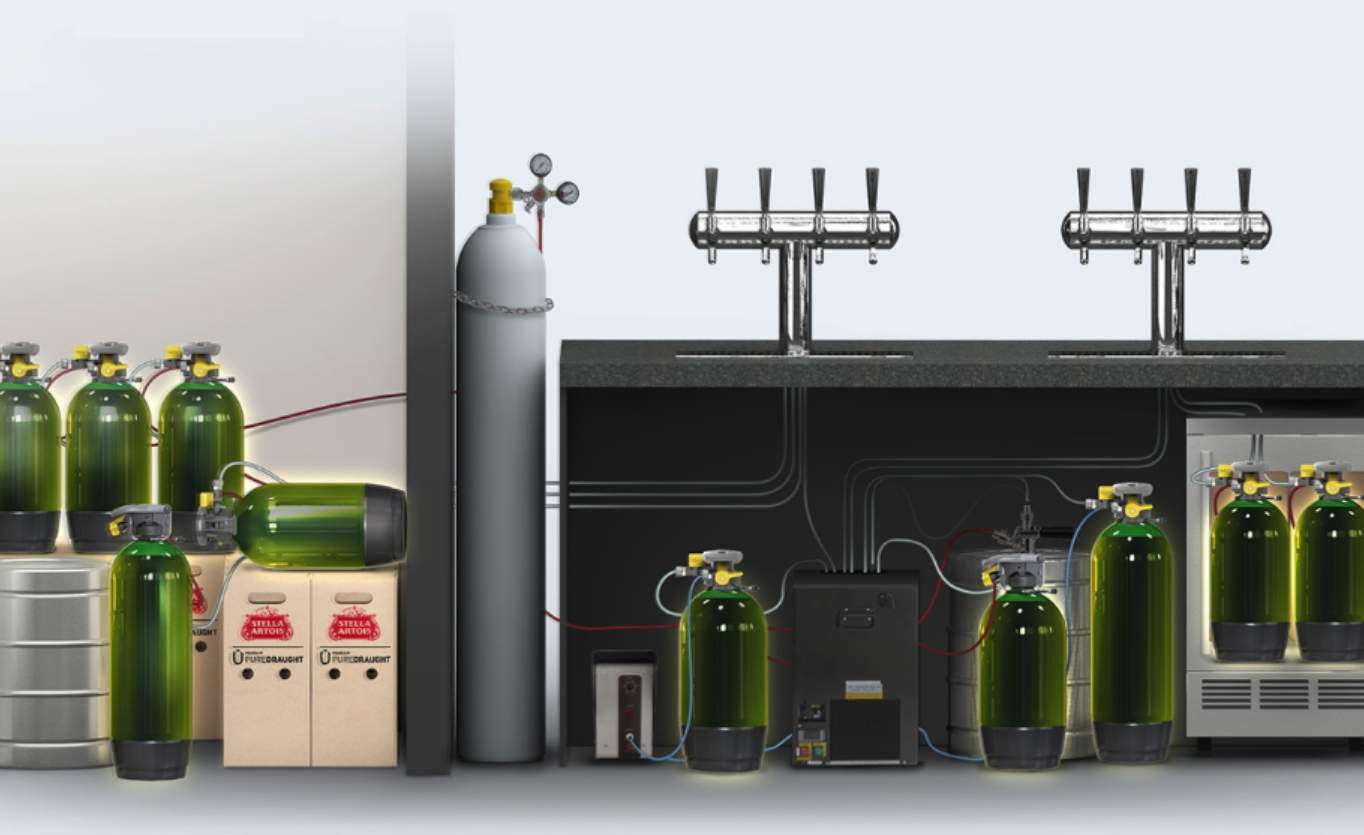 insight
AB InBev has set the standard in freshness and has the right to own the "quality" opportunity.
Brand Positioning
A Foundation for growth.
After we explored the category, culture, customers, and the capabilities of AB InBev, we defined brand positioning.
PureDraught is an innovative keg system delivering the complete, quality draught experience.
Optimized Economics | Convenient Flexibility | Relentless Innovation | Fresher Beer Longer
Product benefits
Value Wheel
The product provides multiple levels of value to the end customer, but they all drive to quality.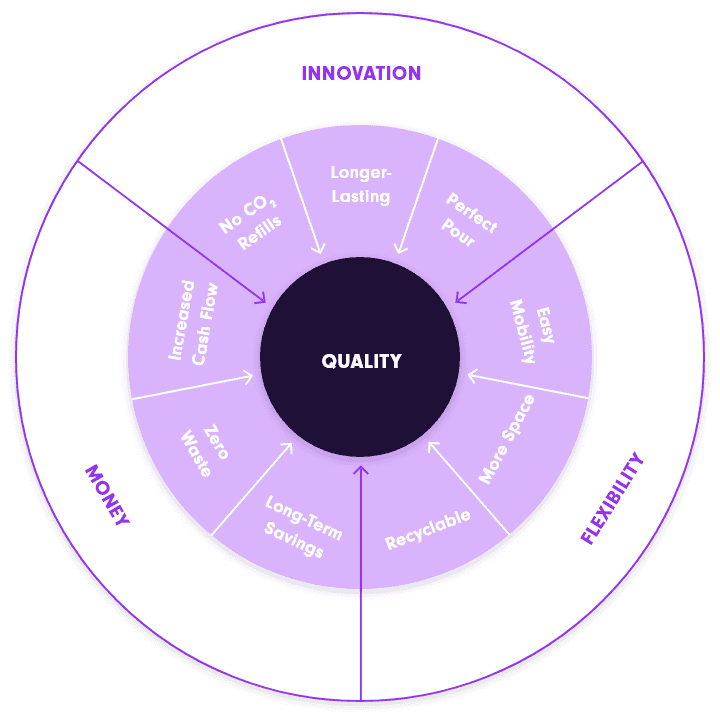 Quality Experience
The highest attention to detail and quality of care at all touch points in a beer's path from brewery to bar to belly.
Quality Beer
The freshest beer – just like it's straight from the brewery, with perfect carbonation, great taste, and long life.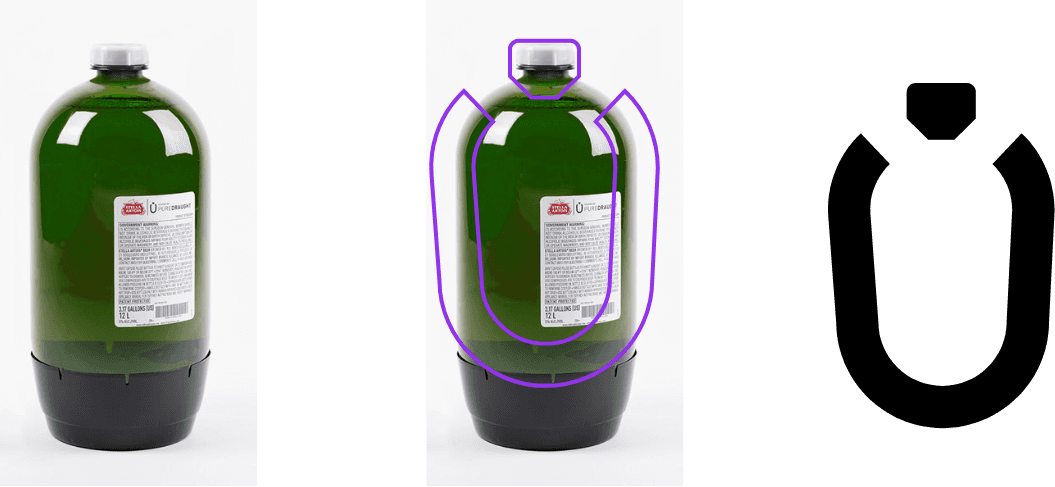 The logo mark itself is inspired based on the physical one-way keg. 
Puredraught is a companion brand, which means the logo needs to work alongside beer brands.
— Dan, Director of Trade Innovation, AB InBev
"The end product was high-quality, professional, and well-received by our company's senior leadership team."